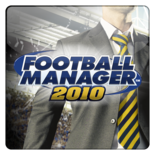 The Advanced Panel Guide
This is a guide on how to use the Advanced Panels in the Football Manager editor. The Advanced Panel is a hidden section of the editor that allows you to create competitions using very flexible and advanced rules. It is not easy to use, so I am writing this guide to help. Please ensure you have downloaded the advanced panel file for all settings to be activated (click here to download ). You can also contribute and ask questions at the thread on the SI forums (registration required) (click here to view ).
Essential Downloads (How to activate the Advanced Panel)
If you are thinking about using the advanced panel, you need to activate it first. You can either manually edit the xml files to do this, or alternatively you can download this file.
Once downloaded, navigate to your installed path for Football Manager (Typically C:/Program Files(x86)/Sports Interactive/Football Manager 2010 OR C:/Program Files (x86)/Steam/steam apps/common/football manager 2010) then navigate to tools/editor/data/, and place the rar file in there. Open the rar file, and extract all the contents into the default folder (WinRAR sets this to football manager 2010/tools/editor/data/format' (the format folder tells the editor how to behave)'.
When you run your editor you will now have access to the Advanced Panel. It is situated below the File Panel, which includes the About and Details sub-panels.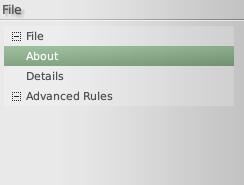 You will still be able to use the other features of the editor, as this download does not replace anything, as the Advanced Panel is only being activated.
Latest activity
Community content is available under
CC-BY-SA
unless otherwise noted.